Accent Prime
Accentuate Your Shape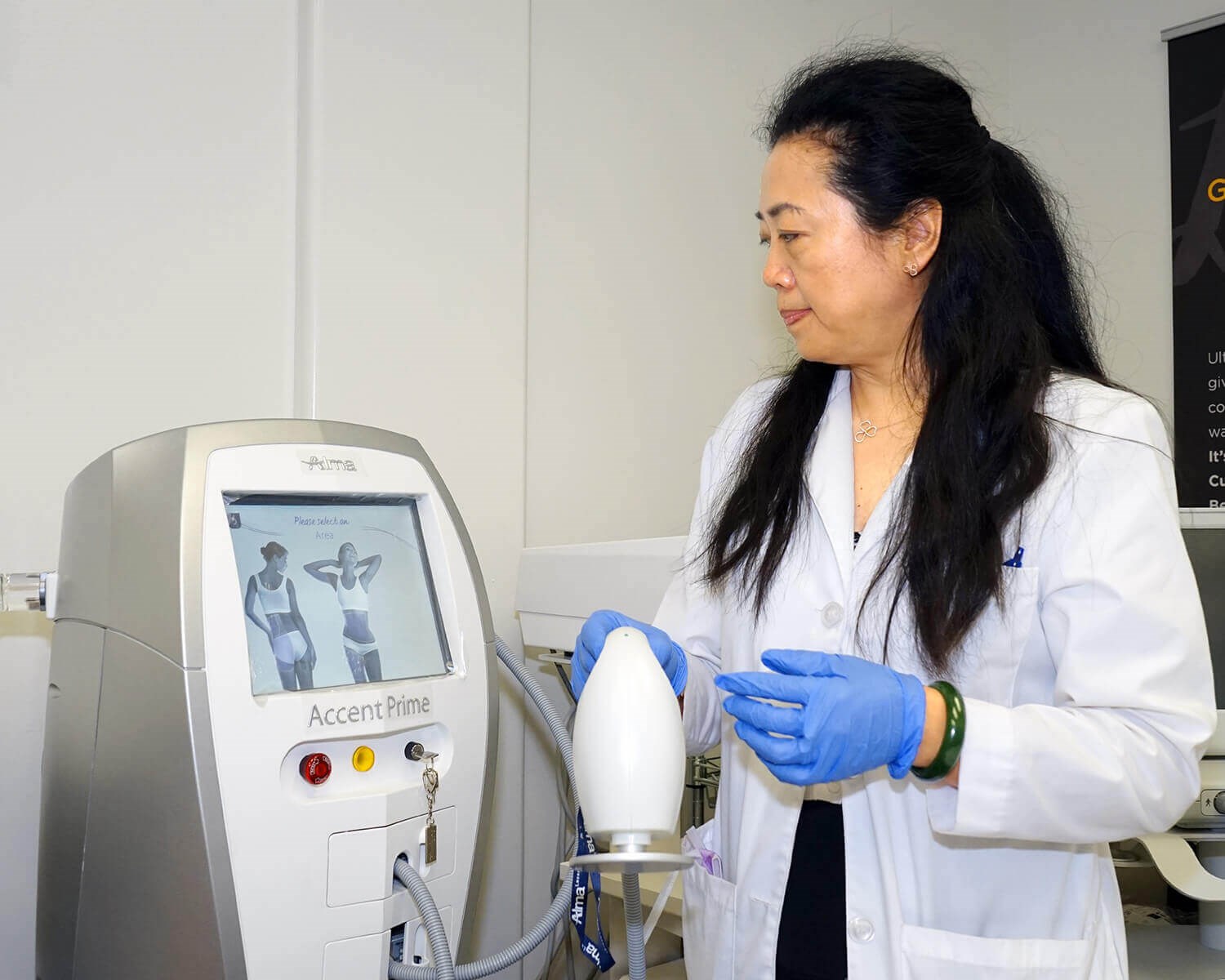 What is it?
Alma Accent Prime is an innovative, cutting-edge, body-contouring technology that combines the power of radiofrequency energy with the precision of ultrasound technology to simultaneously disrupt fat cells and tighten and contour the skin. Additionally, the energies work together to stimulate the production of collagen, improving your skin's tone and laxity for years to come. Alma Accent Prime is the first of its kind, producing dynamic and unparalleled results.
Treatment Areas
Safe and effective for use on most areas of the body, Alma Accent Prime tightens and contours the face and submental area, the arms and back, the abdomen and love handles, and the thighs and buttocks. Some of the most exciting benefits of Accent Prime treatments include:
Nonsurgical body contouring
Circumferential reduction
Skin tightening
Reduction of stretch marks
Skin resurfacing
Scar treatment
Is it Safe?
Accent Prime is incredibly safe with no side effects or downtime associated with the procedure. As Accent combines integrated cooling and gradual heating in the same applicator, patients find the treatment very comfortable. You will be able to return to your daily activities immediately after your treatment session.
How is Alma Different?
Unlike many other nonsurgical body contouring devices, Alma Accent Prime features an Ultraspeed applicator with guided ultrasonic wave technology. The platform combines two highly effective energy sources, ultrasound technology and radiofrequency energy, to quickly and effectively target fat cells, tighten skin, and contour the body. Additionally, the new MiniSpeed applicator can be used for small treatment areas, increasing the precision that is achievable by the operator.